Demonstration
jiMailer presents a wonderful software platform that directly promotes a commercial message to a group of people using email and enhances your emailing experience in a more innovative way.
Admin Log-in
Users can log on to the administration section to see how the back-end works. The administration is restricted, so no changes can be made unless the user has the correct privileges.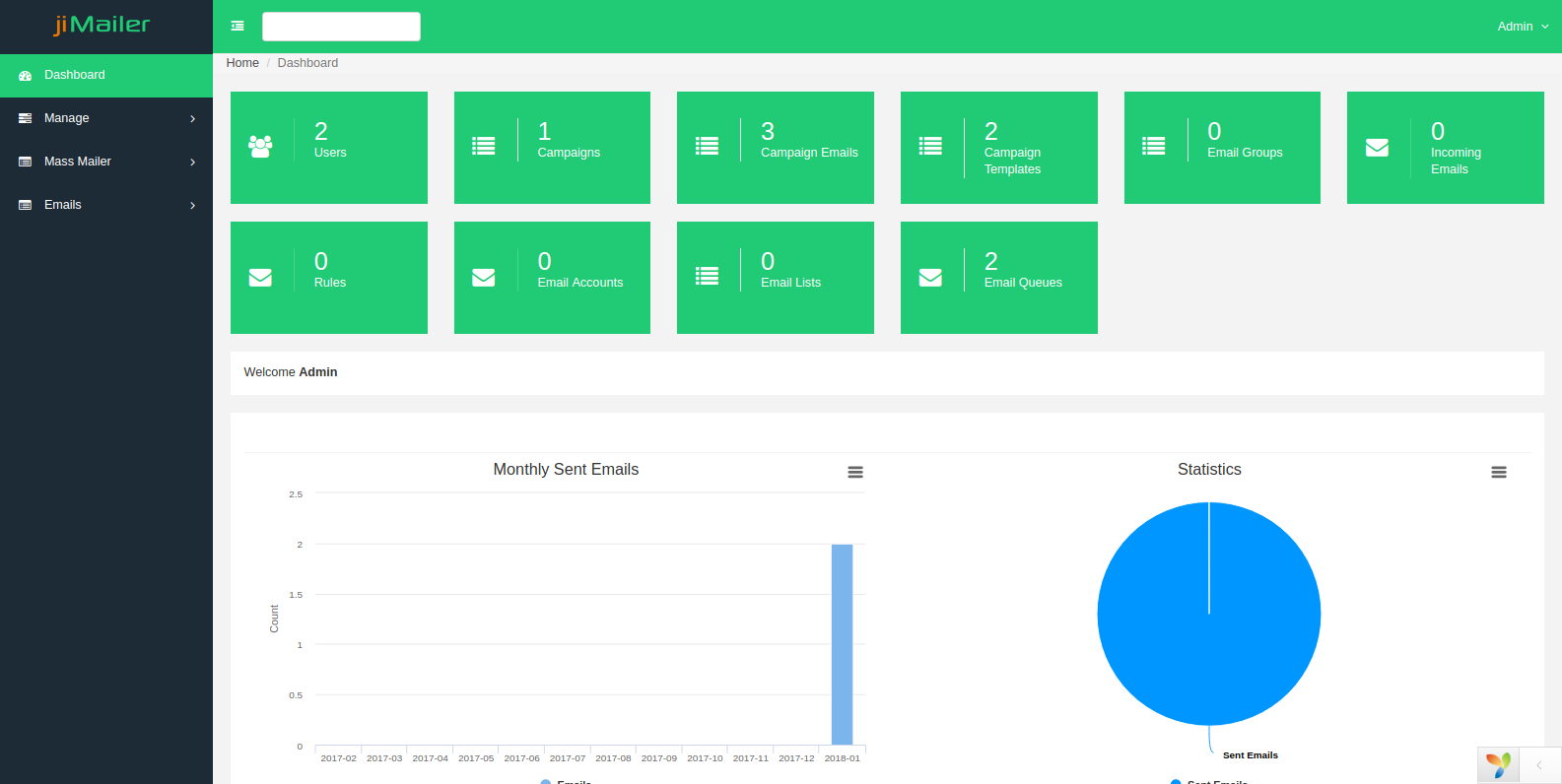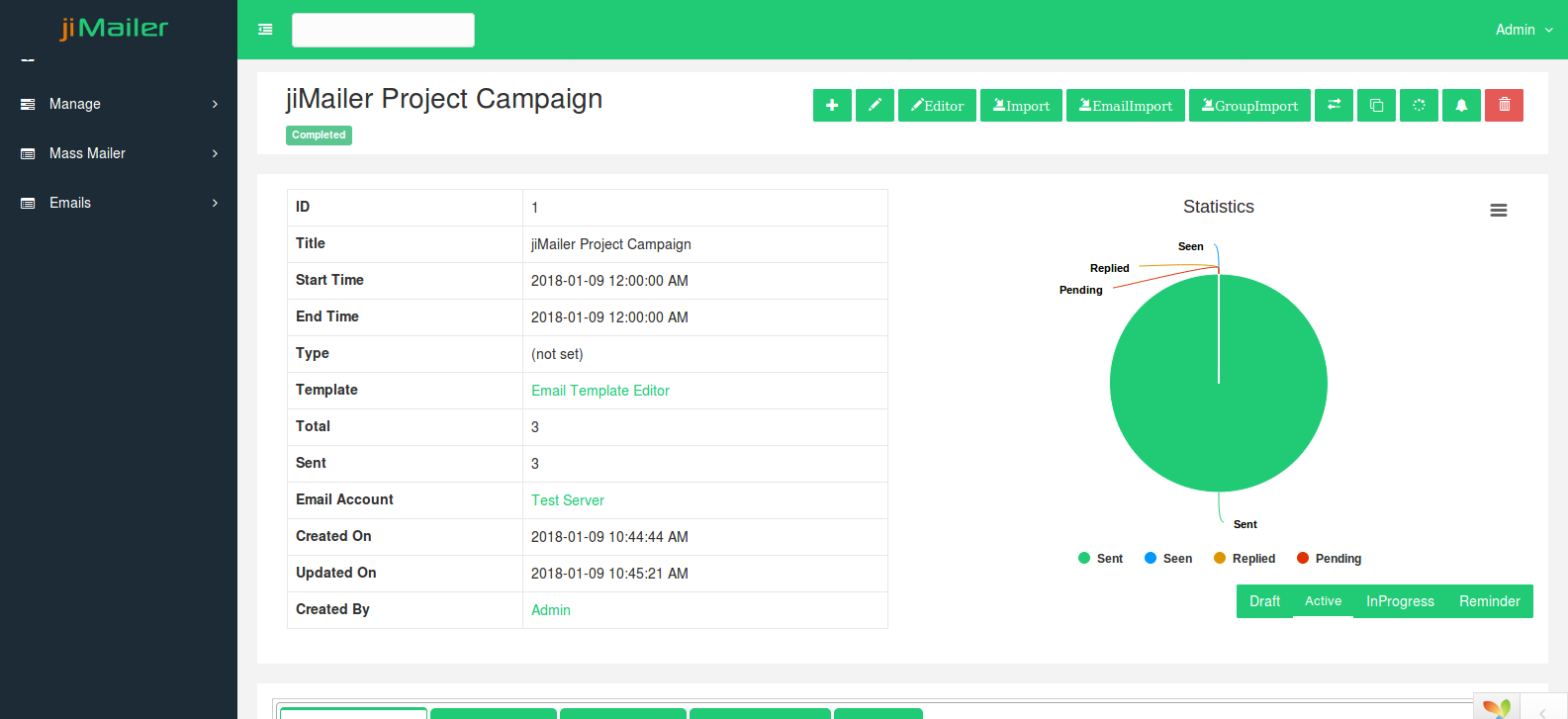 Campaign
The email campaign lets you view the complete graphical representation and details of a respective campaign.
Email Template Editor
jiMailer allows you to create email templates via Editor and you can also add your HTML code to create templates and optimize your customer engagement.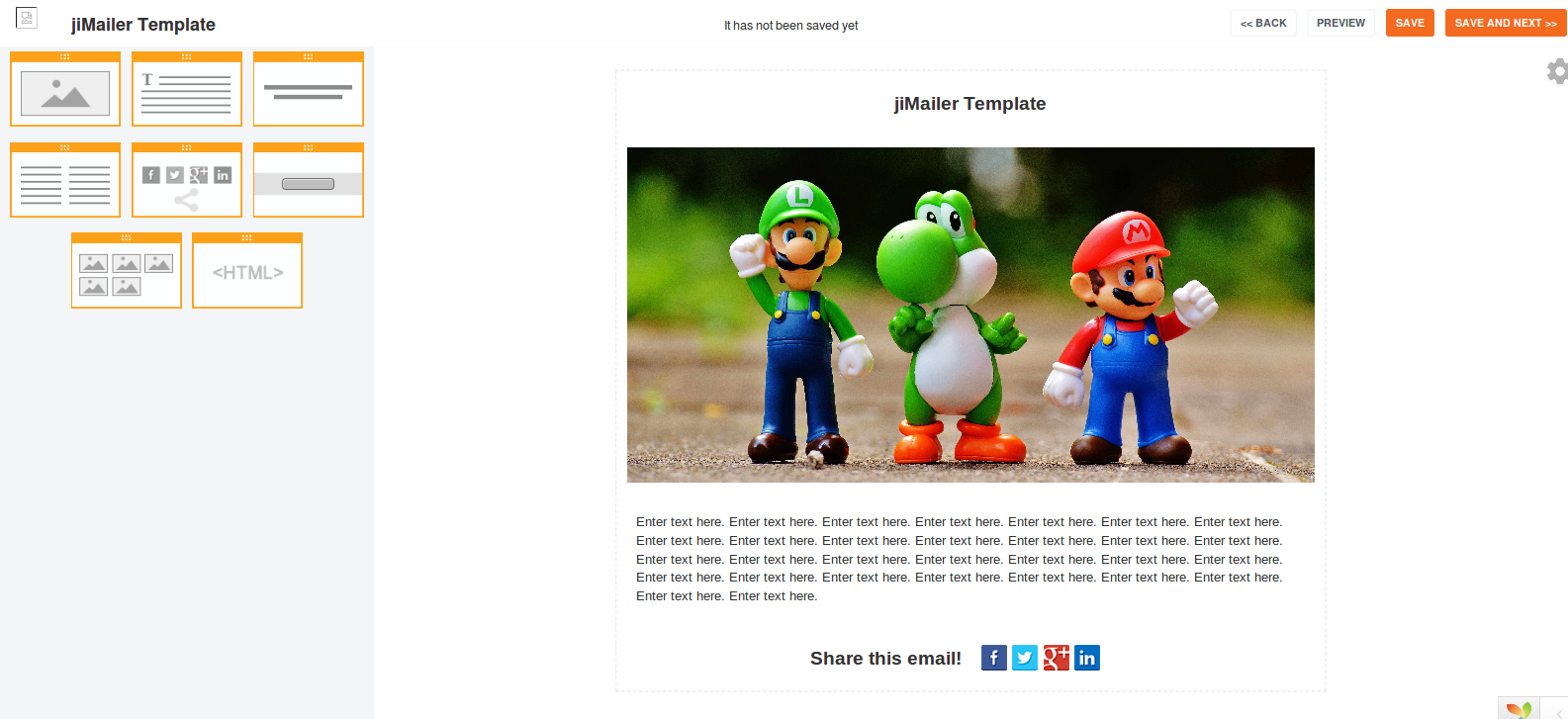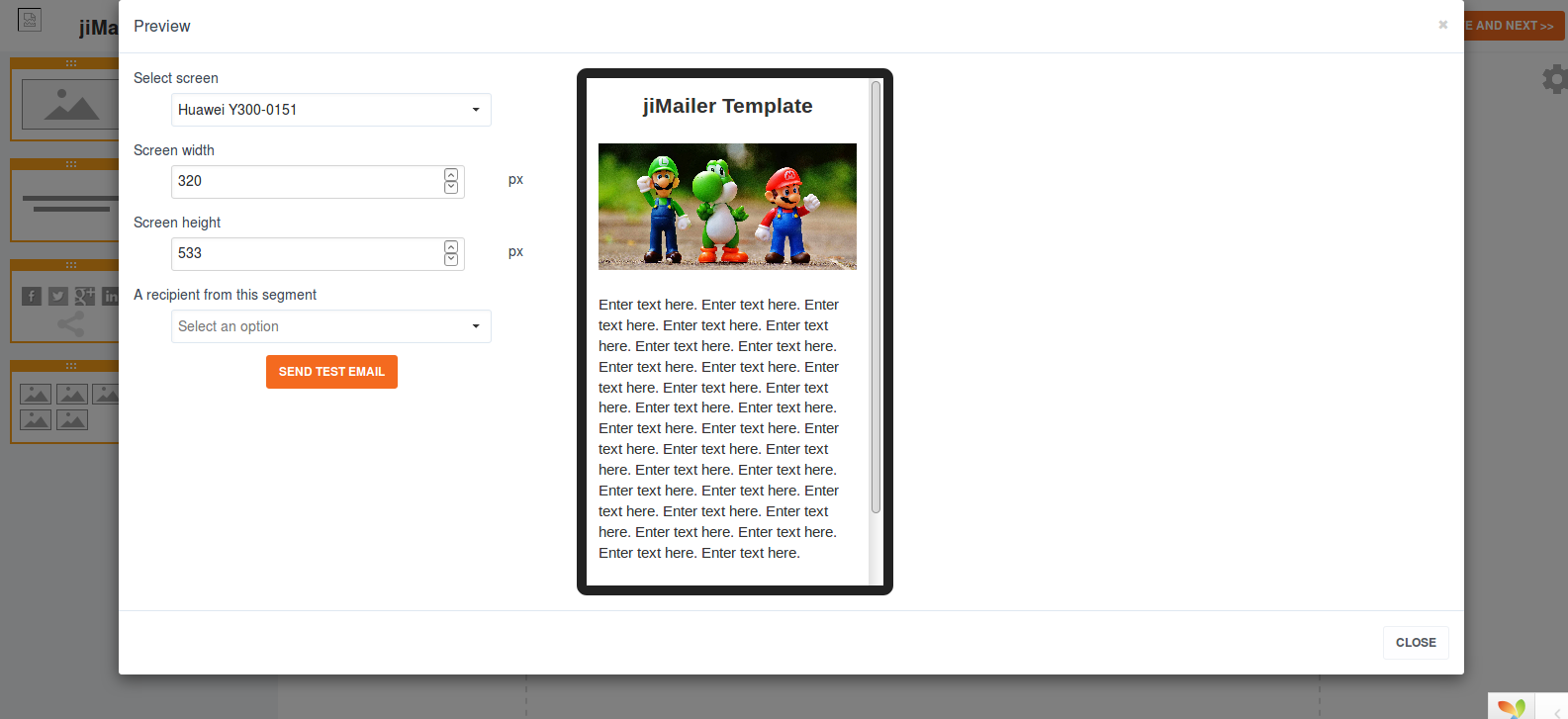 Preview Email
jiMailer email editor allows you to preview and send email according to selected screen type and get a clear idea in advance.